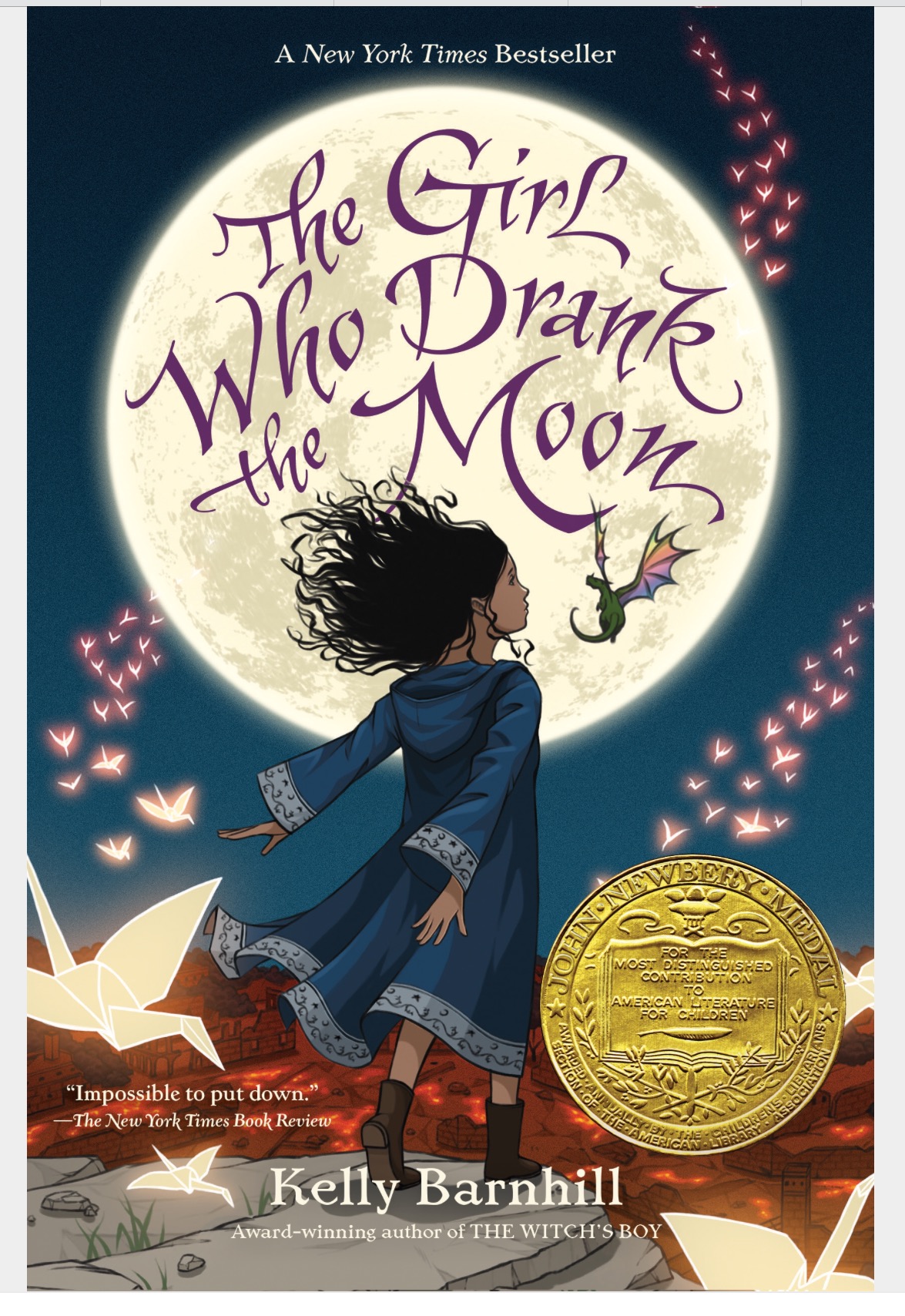 Kelly Barnhill's wonderful tale of mystery, magic, greed, honor and self-preservation is told in shimmering prose. The award-winning book (Newberry Winner  2017) is a worthy addition to any collection.
I volunteer with a local community center. I lead their book club. This month's book is Barnhill's The Girl Who Drank the Moon.  When I arrived, the kids were rounded up from the playground. Let me tell you, you do not want to be the one who comes in and tears a bunch of kids from their playtime. I got groans, long faces and as much attitude as 9 and 10-year-olds could muster. I put up with about 10 minutes of restless foolishness. Then we got to business. Since no one wanted to read. I read first.
It only took a few sentences and the kids were hooked. As an author, I learned a valuable lesson. You have to pack that first graph or the first several sentences, with a punch. Barnhill went Pow-Pow. I hope the kids are as eager to learn what happens next as I am.
On Wednesday, we'll see.