Serendipity is a beautiful thing!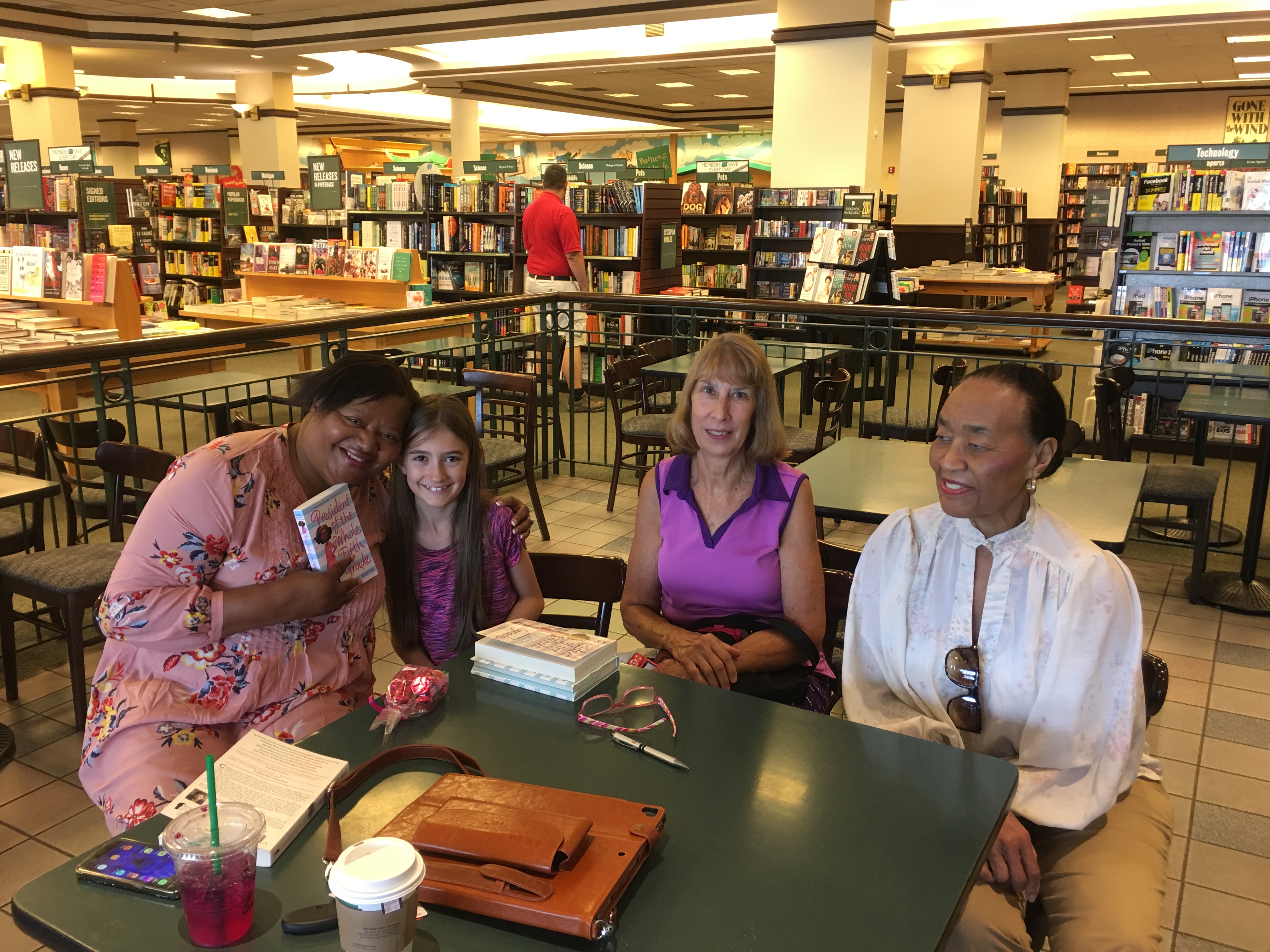 An unexpected email led to a delightful afternoon.
Hometown grandmother Nancy knew I grew up in Michigan and wondered if I'd autograph a book for her granddaughter visiting from Washington state. Then she realized I now lived in Florida. She expressed how much her daughter loved her new book, President of the Whole Sixth Grade—Girl Code.
Well, just so happened I was in Michigan for the wonderful author-illustrator experience, Nerd Camp, in Parma, Michigan. I reached out to Nancy, set a date, and it was on.
Meeting Nancy and Sarah was a true highlight to my week. Sarah, 10, was adorable and very smart. We sat around chatting like ladies who lunch.
Divine!
And if that wasn't enough of the serendipity sauce, Nancy brought along a friend—my middle school civics teacher whose habit of teaching us to read newspapers in her classroom directly led to the plot of the third book in the President series—Mrs. Western. Now, I'm sure the woman has a first name but I still feel like raising my hand when I see her so I didn't ask.
Thanks Sarah and Nancy for renewing my understanding of why I write stories for children. Your kind words motivated me to carry on. And thank you, truly, to Mrs. Western, whose caring yet no-nonsense teaching style helped open my eyes to the world around me, inspiring me to see greater and be greater. Thank you, ladies for a wonderful day.